Kinds of Events That We Make Signs For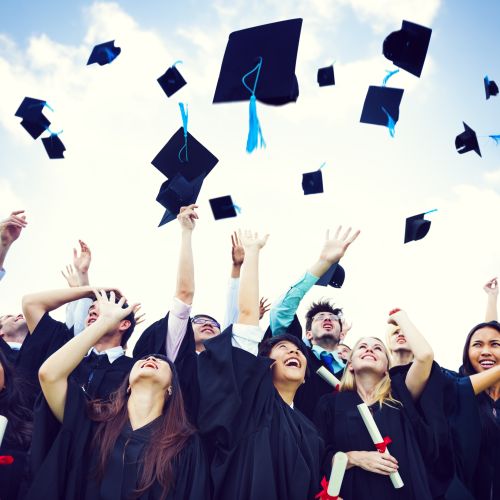 At LOL Yards, we pride ourselves on crafting custom yard signs to celebrate any special event you may have in your life. Here are just a few of the kinds of events that we craft yard signs for, but we assure you that we make signs for many, many more events:
Graduation
Graduation is a special occasion and a hard-earned achievement, and you may not want to spare any expense to celebrate that monumental occasion. We help to make that special day even more special with our graduation yard signs.
Major Achievements
Life is full of surprises, and oftentimes, those surprises are pleasant for sure. In many cases, they're so pleasant that you may feel compelled to celebrate them. If you want to celebrate a major achievement, look to us to craft a custom celebration yard sign for the event. Here are just a few examples of events you may want to celebrate with our yard signs:
New job or promotion
Bachelor or bachelorette party
Housewarming
And more—the possibilities are endless
Grand Opening
Opening a business is no easy feat. There are months, perhaps YEARS, of price negotiations, zoning, vendor relations, and much more that are required to open a business. So, naturally, you'll want to celebrate your grand opening in style, and we can help add to that style with our grand opening yard signs.
Baby Shower
A baby is something to celebrate indeed, and any mother deserves to celebrate the life she's nurturing with a baby shower. For all the work she does and will do, she deserves a baby shower that's as special as she is, and our baby shower yard signs are just the thing to make that occasion one to remember.
What Clients Are Saying About

LOL Yards

Called for a sign to have put in in my Grandsons yard in Rutherford, NJ. Ward was very helpful on the phone to figure out if the sign would fit in the lawn or not. Worked with me on pricing and timing of sign installation. It was a surprise so he went out after dark and installed. Sent me a pic after it was up and I was very happy. Sign was very cool. It was taller than my grandson. I didn''t realize they were that big till I saw some pics with him. [...]